In no particular order... My top 10 most favorite aspects of schooling in our home are...
1.
Freedom.
I can manage my school in connection to our values, desires and needs. I have the freedom to control what is learned and isn't, how our time is used, developing our yearly schedule to fit our family lives and to give our children the best education fit to them personally! It was the number one reason we started to begin with and it is the main thing that keeps me going!
2.
Learning as a family.
From Mom and Dad down to Thea everyone learns and grows as we live in the homeschool around us. When Addie does math, so does Allan, Eli, Cora and Thea. There is inclusion of all in the goal of learning! Don't even get me started on what I learn in
I Heard Good News Today
... I cry every. single. stinking. chapter!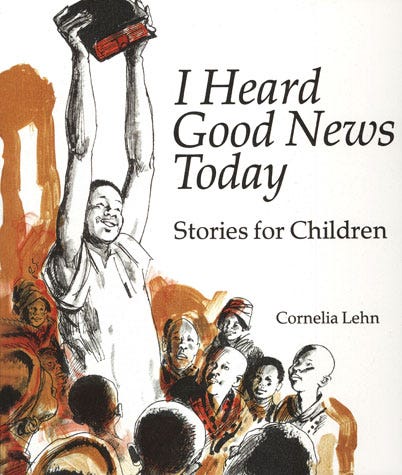 3.
Living and learning in the greater world around us.
Our schooling doesn't end at the classroom doors... it is all around us. Since I know what is being taught each and every day I can draw out things we encounter at the grocery store, driving around town, at church, doing chores and on TV. Today our boys added 4+5 while they brought in our chicken eggs. Our peers are each other, the college student, public schoolers, private schoolers, homeschoolers, and people of all ages. It is cohesive and enveloping. It is panoptic in perspective.
4.
Discipleship...(not indoctrination.)
I love being with my children, I don't homeschool them because of legalism or moralism. I just want to be near them. I rub off on them and they sanctify me... as Addie would say, "It is a symbiotic relationship." I want my children to be smart and well educated, but really what good is any education if they don't know God and the Gospel? Everything we learn is seasoned with the understanding that we need God. Math is tough... we need God's help. Hating our sibling... we need God's grace. Bad attitude (mom or child)... we need God's perspective. Feel like going back to bed... we need God's power. Homeschool is God's school.
5.
I get to use my degree.
Not many people do. But even if I didn't have a degree in teaching, I would still be using my time in a very worthy and lawful manner. You don't need a degree to teach children things you already learned, that is if your method of education was effective, ah-hem... But it daily gives me just a twinge of satisfaction that all that money I spent getting myself through college was not in vain!
6.
Teacher learns more than the students!
Daily I realize what I didn't pick up during my own education all because I have the task of teaching my own children. Spiritually I am altered daily from this great catalyst of growth. Homeschool makes me more like Christ. Sad truth about why I homeschool, I am a sinner who needs to be sanctified and God uses my school to make me a better person. Yep that is an honest look in the mirror!
7.
Homeschooling is a short season.
Daily I remind myself that this period of my life is not the full scope of my life! It will be short. Amen and thank you Lord! It is seasonal. It is always changing, never the same, and will one day come to an end. Next year will be different than this one and homeschool is like all life, altering.
8.
I am in good company.
I like other homeschoolers. This is not a joke. I find them normal, social, exciting, adventurous and inspiring. They are not
just
like me, and I like that. We are a really broad group of people. They struggle and feel defeated. They evaluate homeschool and schooling options. They aren't any more judgemental than non-homeschoolers. They encourage the best in me.
9.
Helping my children learn to their personal best potential.
I savor the chance to give my children the education I wish I had been given. I hope I can keep this perspective when my children struggle to learn or hate learning various subjects... and to allow them to focus and be promoted in the areas God has created them to flourish in. Plumbing... engineering... knitting... dog-grooming... what ever it is they were crafted to do, I want to push them to do it as best they can. We have this guy that works at our local Post Office... he ROCKS at postal work... he is joyful and exuberant to serve people as they mail their letters or need help solving problems. I want that to be my children... where ever God takes them!
10.
Being At Home.
I know, not all women were made with a home-centered personality or disposition... and it isn't always easy for me too. There are many days I dream about a glistening bright yellow school bus pulling up in front of our home and taking them all way for a few hours and me sitting in complete and utter silence for hours and hours and hours, then I would go shopping and wonder what else to do with my day! But the more I work in my home or with my people the more I realize how world changing and missional it is! I am founding thoughts, ideals and substance in little (and big) people. I have the blessing to see that the work of my hands benefits me and those around me directly, to impact 6 other people in significant and life altering ways and to be a voice of grace and truth! I also day dream that I am a missionary to a very godless and 'heathen' people group... and that if I give up they will be lost forever... this is more reality than school bus fantasy! The "boundary lines have fallen for me in pleasant places" (Psalm 16:6)